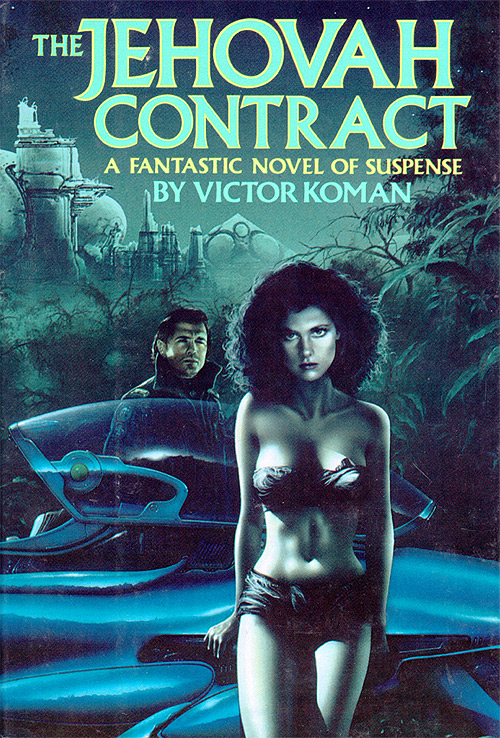 The Jehovah Contract
A dying assassin is given one last assignment and one last chance for survival. The job: to find God Almighty and destroy Him. The payment: eternal life. With the aid of a beautiful lady gambler, an ancient Hollywood witch, and a twelve-year-old telepathic virgin hooker, Dell Ammo breaches the gates of Heaven and Hell to pull the Cosmic Trigger.
This is the rare Franklin Watts 1988
hardcover first edition.
autographed!
$75
$60!
Home
|
Fiction
|
Non-Fiction
|
New Libertarian Publications
|
The Force
|
Merchandise
|
Terms
|
About
|
Contact us