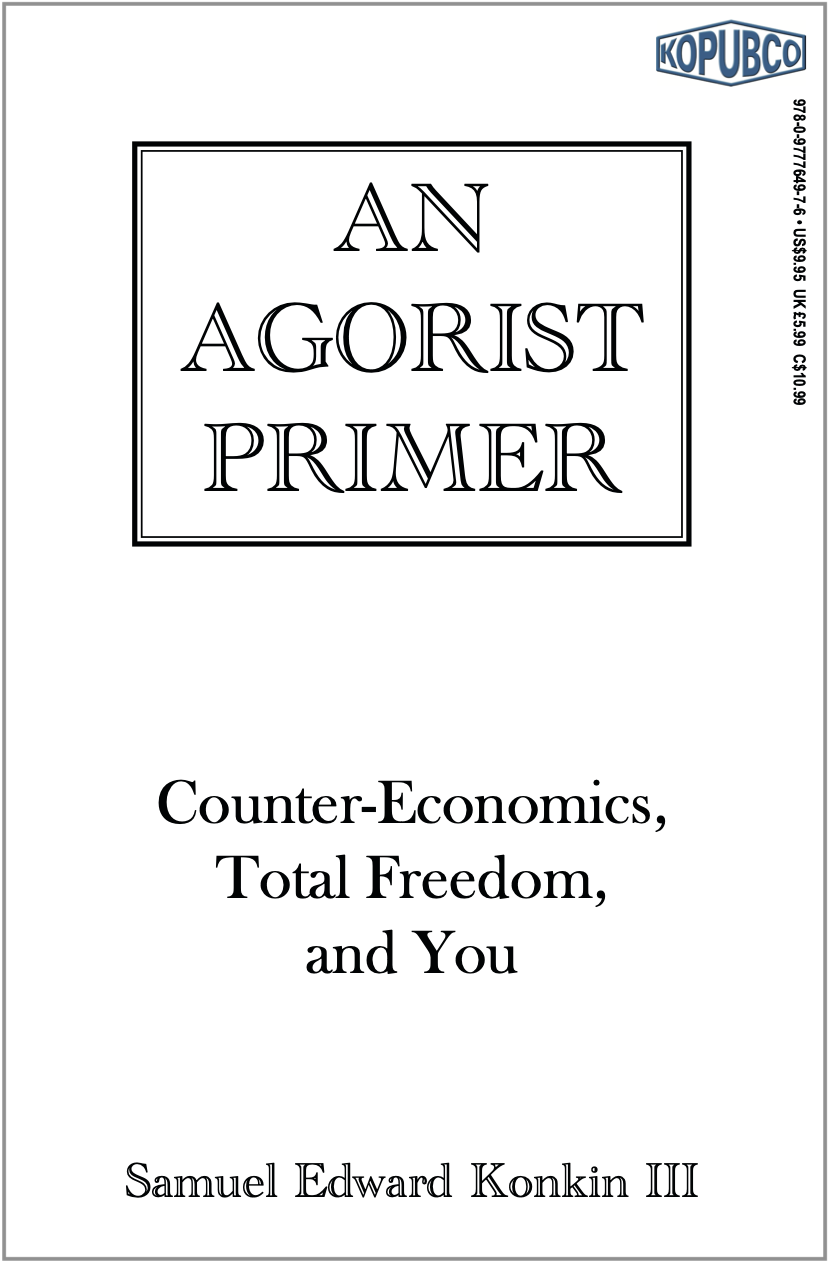 An Agorist Primer
by Samuel Edward Konkin III
Now in Paperback!


(still available in hardcover)

If you've ever wondered what Agorism is or why it is the next step in the evolution of libertarian theory and practice, then this introductory volume is exactly what you've been seeking. Told with clear and concise prose, An Agorist Primer is exactly that — a primer on all the important aspects of Agorism and Counter-Economics: how they work together to enable you to free yourself and expand freedom to your friends, family, and the world!
112pp, 5.5″ x 8.5″, paperback, new —
$9.95


Special Price — $7.95!
ISBN 978-0-9777649-7-6


ON BACKORDER! You can still order it,
but it may be shipped in early April.
Home
|
Fiction
|
Non-Fiction
|
New Libertarian Publications
|
The Force
|
Merchandise
|
Terms
|
About
|
Contact us