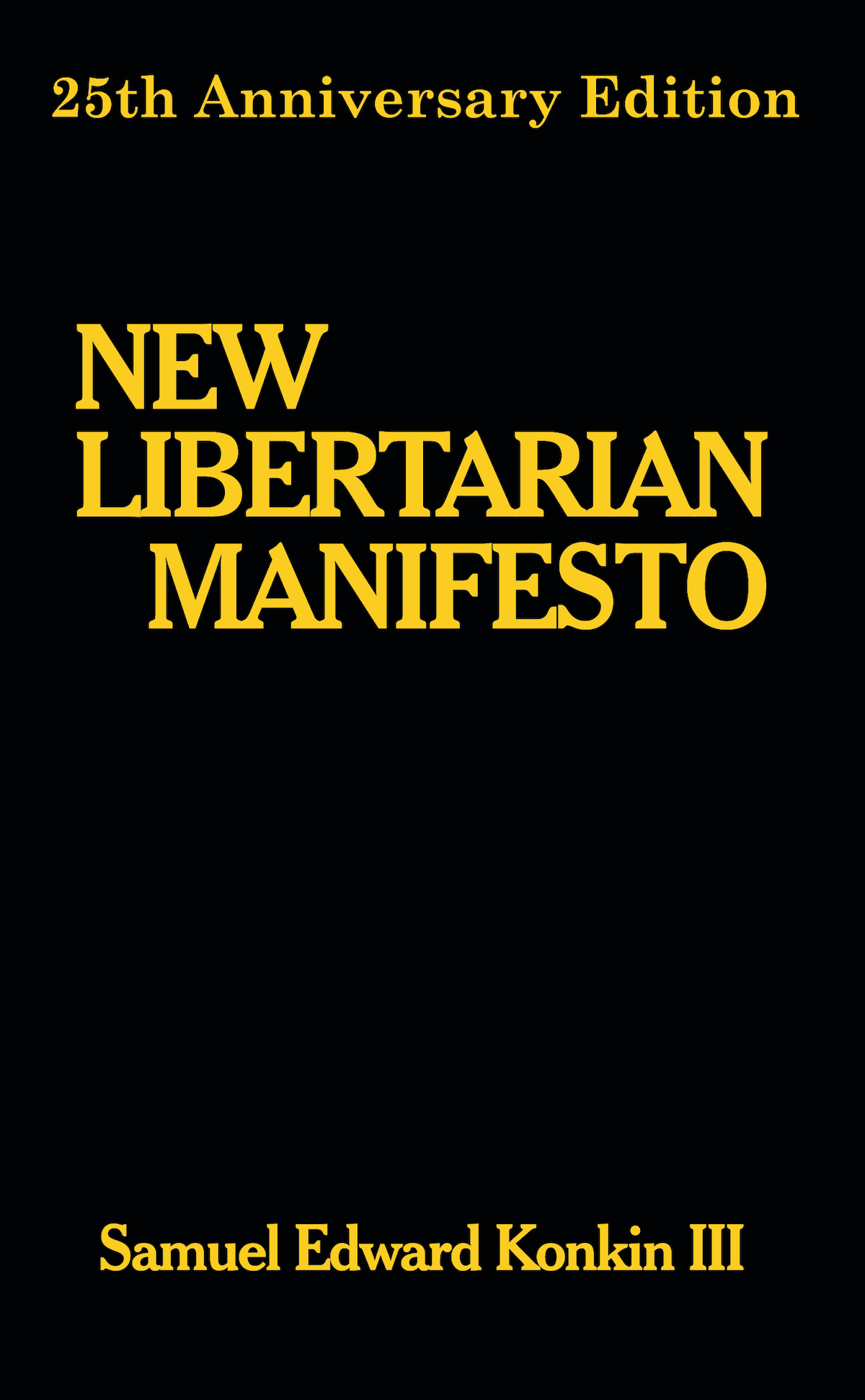 New Libertarian Manifesto
25th Anniversary Edition!
Samuel Edward Konkin III first published the Manifesto in 1980. It was reprinted by KoPubCo in 1983 and this is the new, re-typeset 4th edition available now for the first time! With critiques by Murray N. Rothbard, Robert LeFevre, and Erwin S. "Filthy Pierre" Strauss.
"Konkin's writings are to be welcomed:hellip;. because he can read and write, qualities which seem to be going out of style in the libertarian movement."
—Murray N. Rothbard, PhD
148pp, 5″ x 8″, paperback, new —
$12.95

$9.95!


ISBN 978-0-9777649-2-1

Read a sample chapter! Home

|

Fiction

|

Non-Fiction

|

New Libertarian Publications

|

The Force

|

Merchandise

|

Terms

|

About

|

Contact us